14.03.2022
Winter Team Event 2022
Sledding in the Heubergen
For our winter team event, we once again went "high up", this time for real.
On 09.03. we were able to enjoy a breathtaking panorama in the best weather during our snowshoe hike in the Heubergen above Fideris.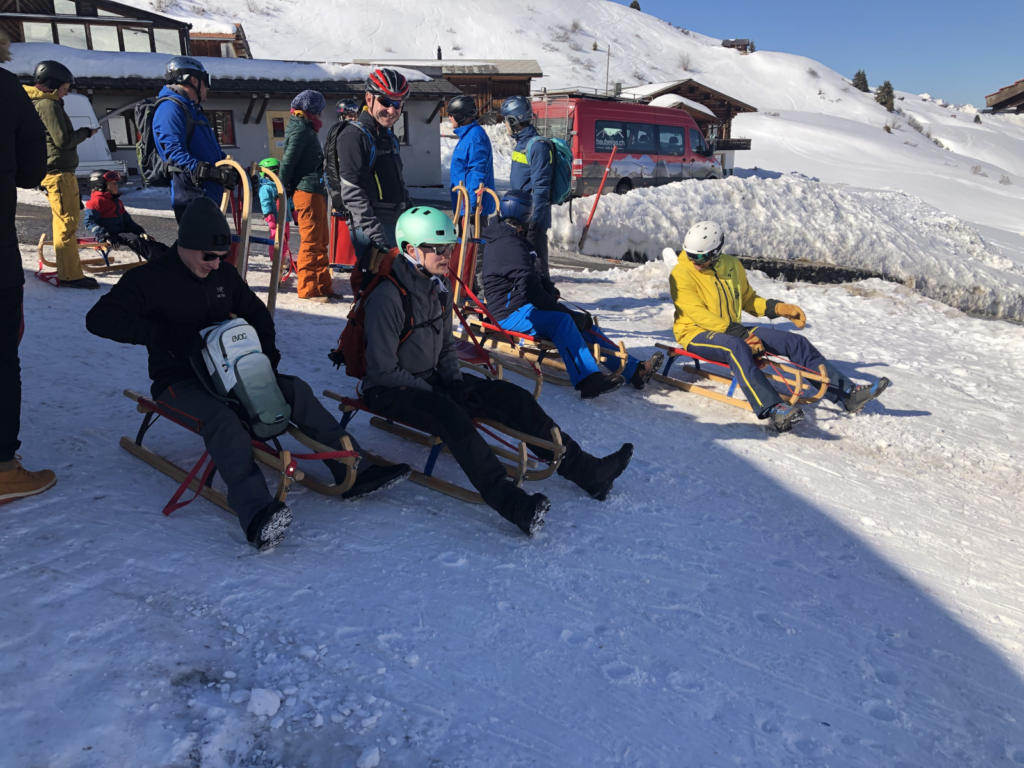 Before we went back down to the valley on the sledge, we had lunch at the Berghaus. The joint fondue provided the team with the necessary strength for the 12 km descent.
After this "flight of fancy" and lots of fun, everyone arrived back in the valley safe and sound and full of energy for future projects.
Now the e-switch team is back to what we do best: Bringing customer wishes and projects safely to their destination.